How to hire stylists during Covid-19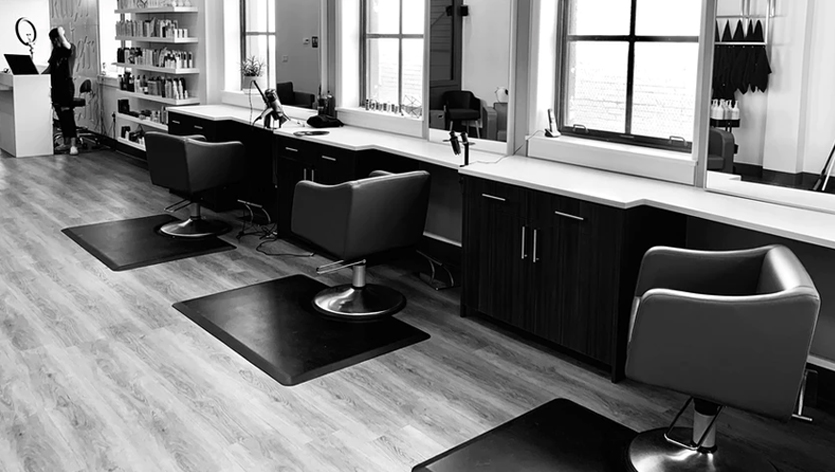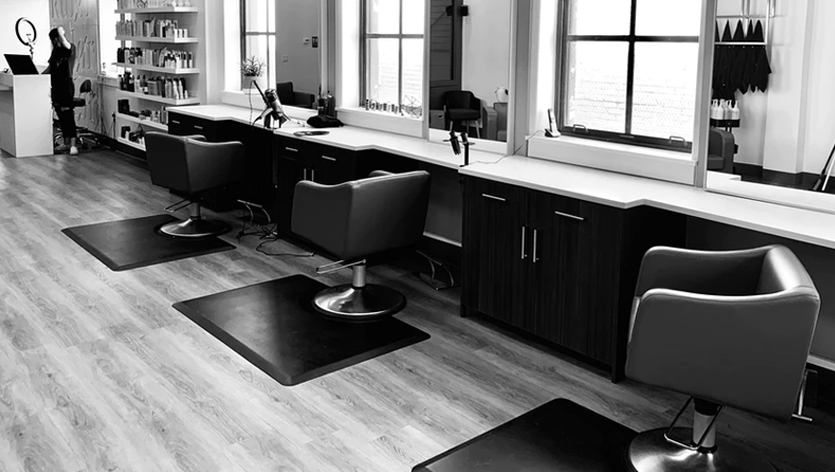 A pandemic, city-wide lockdowns, and temporary halt of many industries; who would have thought the arrival of 2020 would bring with itself all such things, with more to come? However, as the world strives to tackle against the novel coronavirus, industries struggle to get back on their feet. One such important industry is the beauty and wellness businesses.
Representing a field that thrives on physical contact, the beauty industry has suffered a huge setback. However, as salons and wellness retreats mark their returns with protective measures, the Human Resources (HR) department needs revamping and a viable hiring strategy, that is not only effective but cost-friendly too:
#1. Declare a Re-Opening of the Salon through Social Media
The pandemic has led to temporary closure of many salons. While some remain closed under governmental orders, others are re-opening after strict following of established guidelines. From sanitization of the salon to equipping it with masks, gloves, alcohol pads, disinfectants and more, a lot of time and money is invested in bringing the salon to its re-opening phase.
Therefore, before deciding to hire employees, it is essential to market the re-opening and safety measures taken, on the salon's social media profiles. Declare a soft launch, start a countdown on Instagram, or advertise the re-opening through Facebook. It is important to let the clients and employees know steps have been taken to ensure their health and safety in the midst of this crisis.
#2. Digitally Advertise the Job Vacancy
While you may have been used to digitally advertise your packages and promotional beauty deals – it is time to put social media to an HR purpose. Instead of opting for vacancy adverts through the print media or signs overlooking your salon, move to virtual platforms instead. Where you once advertised your newest makeup deals, you can also put in ads for vacancies.
Design a poster outlining the eligibility criteria, method of applying, and deadline. Next, post the vacancy on relevant job boards. While the salon's social media profiles on Instagram and Facebook, are good platforms to advertise – make use of LinkedIn. A platform designed to lead those in search of jobs to the right position, LinkedIn is bound to get you the employees you need quickly and easily.
#3. Switch to Google Forms instead of Hard-Copy Résumés
Another typical element of your recruitment funnel you shall have to change is the way to obtain résumés. Earlier, candidates came in to drop their résumés with the receptionist, or arrived résumé-in-hand for their interviews. With a current pandemic, none of these options seem feasible. However, the alternative is one that promotes ease for the salon HR department, lesser commute for the candidate, and a paperless transaction in its entirety.
With virtual platforms springing up like Google Forms and related mediums, getting résumés has never been easier. While you advertise for a job vacancy, you can easily attach a Google Form link with it outlining the fundamentals of what you normally ask people who come in for a job at the salon.
The ease with a platform like Google Forms is the way it facilitates shortlisting of candidates and saves time. Organizing entries into a database/spreadsheet form, it takes away the hassle of dealing with a large pile of résumés.
Another plus point: It becomes easier to read résumés while on-the-go. Left your box of résumés in the salon and are already home? With résumés stored virtually, access them wherever you go, read up, and send job offers and rejections at the touch of a hand.
A distinctive feature of Google Forms is also the allowance of questions requiring slightly lengthy answers. You can ask candidates to elaborate on previous experiences, why they are a good fit for your salon, etc. With questions like these in a Google form, you save up on time by only calling the right candidates, and those who appear to fit in well to the kind of employee you are searching for.
#4. Test of Skills
Since you are hiring people in the beauty industry, many skills need physical presence and can be difficult to judge via a mere write-up in Google Forms. For this, you can go in a few ways:
Virtual Display of Skills
In case you are hiring someone as a hairdo expert, these are skills that can be shown through photographs, videos, gifs, and more. Ask the candidate for their Instagram handle with their work portfolio. Or, ask for photographs of their top 5 best hairdos. This will not only streamline the selection process, but also make it easier for you to see how the potential employee has progressed in skills over time.
If you want a first-hand viewing of the way the candidate conducts work, you can resort to a video call. This can be through Skype or Google Duo; video-call supportive platforms. For example, when hiring a makeup artist, you can ask the candidate to show their contouring technique through a video call. A practical yet virtual demonstration can prove enough for an employer to come about a hiring decision.
Regardless of virtual platforms, there are some skills that are better seen and judged first-hand. Therefore, keeping the health concerns in mind, you can have an in-house skills test session at the salon. For example, when hiring a manicurist:
Invite the candidates in separate time slots.
Ensure the salon does not have many people at a single time.
Wear masks during the test manicure session.
Always maintain at least 3 feet of distance.
#5. Virtual Interviews
One important outcome for the recruitment funnel in COVID-19 has been virtual interviews. While previously, interviews demanded a time slot in busy routines, clients had to be cleared, and rooms provided – online interviews ask for nothing of the sort. With platforms like Zoom and Microsoft Teams, an interview simply requires a decided time and invitation of a meeting with the employer. For example, with Zoom, you need only craft an email with the time and Meeting ID and password. Send it to a shortlisted candidate, and conduct a face-to-face interview over the web at a time convenient to you. Proving cost and resource effective, virtual interviews are bound to be a long-term element of recruitment drives. Thus, it is best that you dip your toes in from today.
After the interview and shortlisting, simply send out a job contract to your selected candidate – and your recruitment drive is complete. While the pandemic has certainly changed the industry and the way it operates – it need not be a setback. Especially in times like these, when wage reduction and unemployment seem to be a rise; hiring salon employees gives a positive impression of your business. Furthermore, it is the best time to recruit experienced and skilled stylists who are unhappy in their salon jobs. With the lockdown and temporary closure of organizations, people are forced to stay at home and thus have time to search for better job alternatives through the web.
Rebrand your salon as a hygiene-friendly entity, mastering the ways of social distancing concerned with staff, potential employees and clients alike – and make your mark in current times.