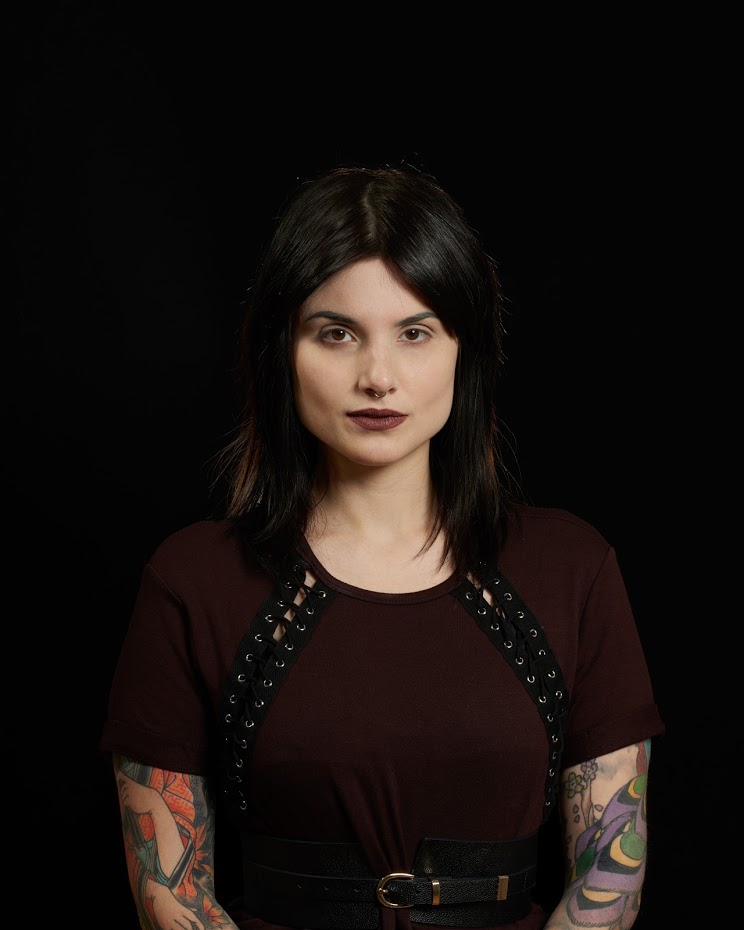 Emily Costello – 'Haircutting royalty' and Director of Education at MOKO Organic Beauty Studio

Dubbed as 'haircutting royalty', the gifted Emily Costello, is an educator for Prive Hair and the Director of Education at MOKO Organic Beauty Studio. Based in Philadelphia, the gifted hairdresser is relatively new to the community, but has already gained a reputation as the educator to watch out for.
We chatted to Emily about her career challenges and advice she would give to aspiring hairdressers.
Q: Who has influenced you the most while learning your craft?
A: This is a really tough question, because I don't feel like I'm ever going to be done learning my craft. There have been so many people who have pushed me and continue to push me, I truly couldn't thank them enough if I tried.
Q: Where do you draw your inspiration from?
A: My staff. They're incredible. I've never met a group of people that literally act like they're on fire for their craft.
Q: Where did you attend school?
A: I'm originally from Rochester, NY! I attended a trade school during my junior and senior years of high school, which meant that when I graduated high school, I had my temporary cosmetology license.
Q: What was the turning point of your career?
A: The turning point was when I moved to Philadelphia in 2011. I did not plan on staying here, but it somehow just happened. I fell in love with my craft in this city, and I can't imagine it being any other way.
Q: What was the best advice you have received?
A: Someone is always going to be better than you, and someone is always going to be worse than you. Don't compare yourself to anyone else.
Q: What is the biggest career challenge you had to overcome?
A: Being someone who identifies as a queer woman, in a world run by 'cis-men', it's hard to be validated in a community that tends to put the victories of the majority first. I don't do this for me, I do this for every young person who feels like they don't fit into a predetermined mold and every person who feels like they don't have a voice. I do my best to utilize the power I have to propel everyone else forward. Death to the patriarchy.
Q: Are there any accomplishments you would like to share?
A: Opening X (my hair studio) is by far my proudest accomplishment. I did not plan on opening a studio, but I get chills every time I talk about it. Going to work in an environment where I get to create with my peers and push them to the next level is an unbelievable feeling.
Q: What advice would you give students out of beauty school?
A: Surround yourself with people better than you, smarter than you, and more creative than you. Keep your trusted circle small. Supportive people are irreplaceable. If you're not feeling challenged, move on to the next thing.
Q: What advice would you give new students in finding a salon that is perfect for them?
A: If it doesn't feel right, it probably isn't. Trust your gut, you'll know when something fits.