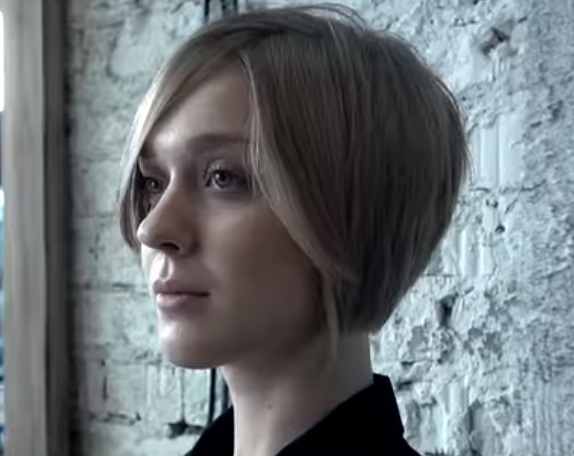 5 tips for the perfect graduated bob
The bob is one of the classic haircuts and symbolizes the independent, spirited, and modern woman. Mastering this haircut can be tricky because you need to take face shape, head shape, and texture all into consideration in order for it to work perfectly every time.
We scoured the web looking for the perfect demo on creating a graduated bob and with over 2 million+ views, we landed on this tutorial from Maksim Nikitochkin. Below are 5 tips for the perfect graduated bob…
1) Face Shape:

Not all face shapes will work well with a bob so look for clients that have balanced facial symmetry. When building a clientele, it is essential to understand face shapes and haircuts that are going to work for your clients
2) Hair Texture:

Hair texture is E.V.E.R.Y.T.H.I.N.G. This video shows a model with fine hair and that is why the graduation with layers is a good choice…it adds movement and body that would otherwise fall too flat on her head as a blunt bob for this hair texture
3) Sectioning

Notice that the stylist is looking for the natural part and takes the fringe sections based on how the hair naturally flows. Notice that the stylist takes sections which are divided based on the curvature of the head…this helps create the graduation and layering
4) Graduation & Over Direction

This stylist gets into some master level techniques when it comes to graduation and over direction. The model has fine hair, so over direction and layering is essential to get a softer result versus a blunt finish
5) Dry Cutting

Related to texture, dry cutting is taking that extra step to refine the edges and bring it all together. Cutting hair wet is just setting the foundation; dry cutting is polishing up what the hair will do naturally on its own.
Hair is your craft, it is your art…you can impact people's lives in such a positive way so why not focus on being the best you can be? Education never stops, not all clients will be the same…seek knowledge and have appreciation for your educators; learn from them. If you need to practice, use websites like SalonApprentice.com to find volunteer hair models.